Sumitomo (SHI) Demag represents tradition and excellence in innovation, blending the best injection moulding technology from Germany and Japan. We combine strengths from the two countries that have made mechanical engineering the most successful in the world. Besides our headquarter in Schwaig, Bavaria, our second plant in Wiehe, Thuringia, has been building high-performance small machines since 1969 and has developed into a leading competence center for small and medium-sized all-electric injection molding machines with clamping forces of up to 2,200 kN. Since 2008, we have been part of the Japanese Sumitomo Group. In collaboration with our parent company Sumitomo Heavy Industries, our China plant in Ningbo, and our subsidiaries and sales partners, we supply customised solutions to plastics processors across the globe.
Sumitomo (SHI) Demag - Management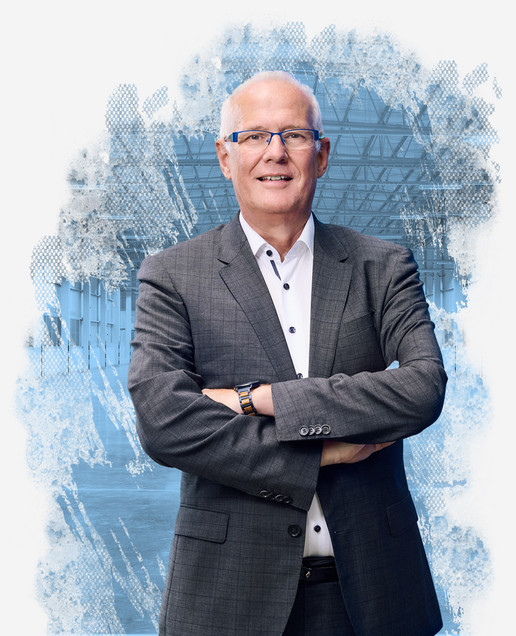 "Sumitomo (SHI) Demag is the technology driver in the field of partially and fully electric injection moulding machines. In both development and production, we are focused on the future, while acting in a sustainable manner, efficiently adapting our solutions to customer requirements. Our industry specific sales and consulting approach enables us to do this in close cooperation with our customers and with a deep understanding of the respective market requirements."
Gerd Liebig, CEO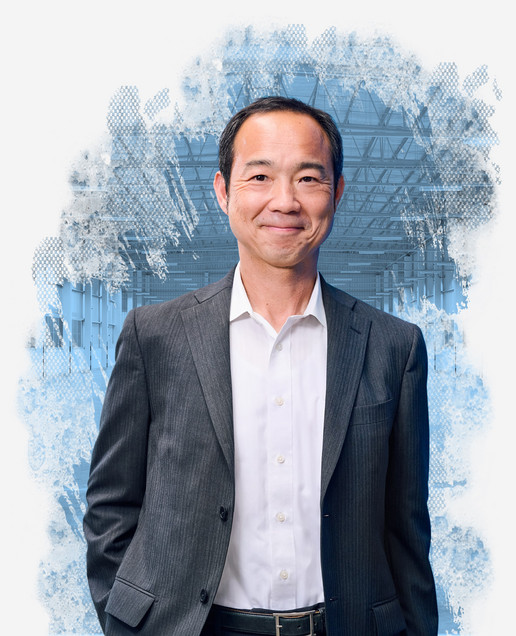 "Sumitomo (SHI) Demag manufactures injection moulding machines and systems at production sites in Japan, China and Germany. Our aim is to produce the highest quality at all locations and to supply individually developed customer solutions with maximum flexibility and minimum throughput times for any production network. A key success factor here is our highly integrated manufacturing network with closely interlinked exchange of technologies and expertise."
Takaaki Kaneko, COO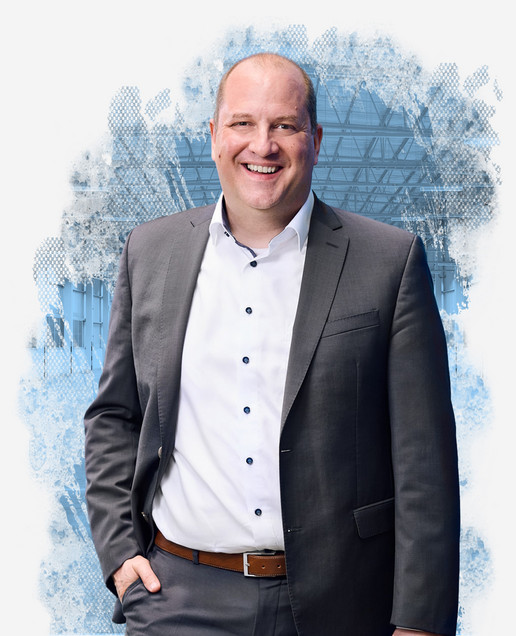 "Sumitomo (SHI) Demag is a manufacturer of injection moulding machines that are not only state-of-the-art, but also live innovation. The omnipresent trend towards saving energy is served by modern electric drive technology, as is our corporate culture, which promotes sustainability. In this way, we - together with our Japanese colleagues - contribute to the protection of our environment worldwide. Our customer orientation and our drive to interpret modern processes in the interests of the customer are both our daily incentive and obligation."
Christian Maget, CFO
Milestones
Our journey to become world market leader in all-electric injection moulding machines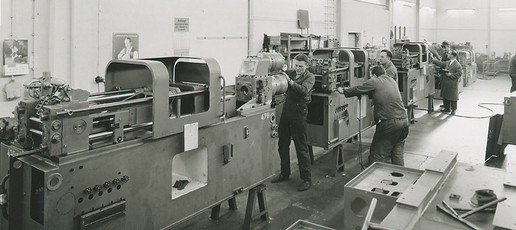 1950
Injection moulding machine manufacturing started (Ankerwerk Nürnberg)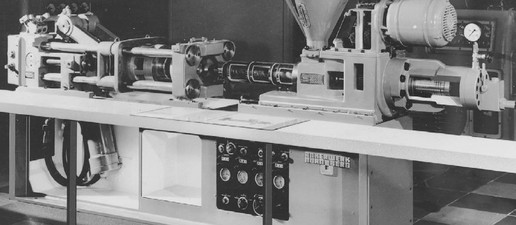 1956
The world's first single-screw injection moulding machine built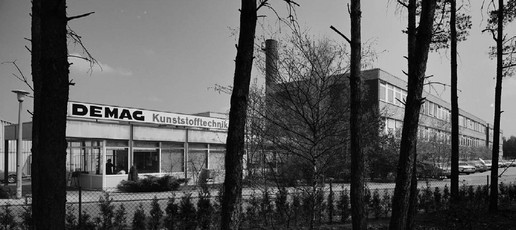 1970
Foundation of Demag Kunststofftechnik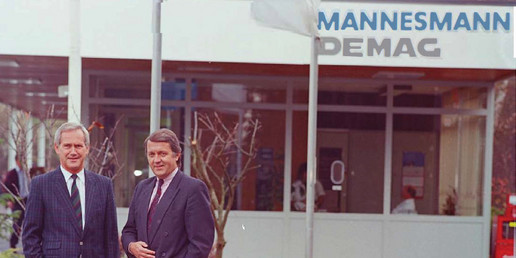 1979
Mannesmann Demag Kunstofftechnik founded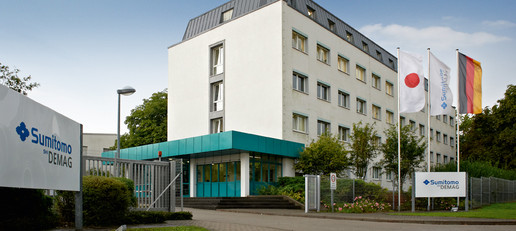 1991
Acquisition of the Small-Machine Factory Wiehe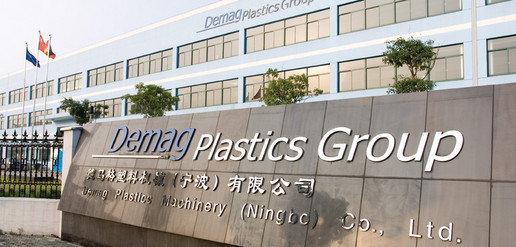 1998
Start of production in China by Demag Ningbo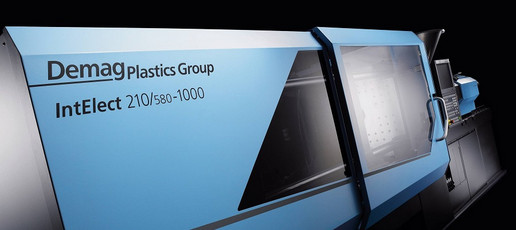 2003
All-electric injection moulding machine IntElect introduced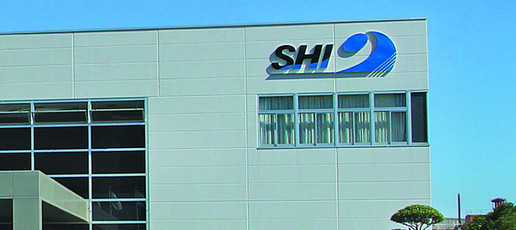 2008
Acquisition by Sumitomo Heavy Industries, Japan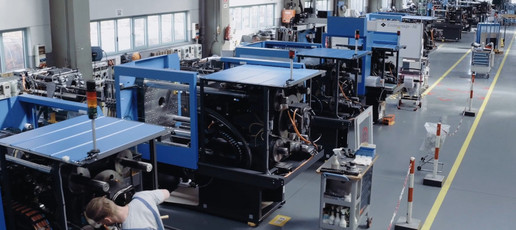 2018
Stopping the production of small hydraulic machines and changing the plant in Wiehe to an all-electric competence centre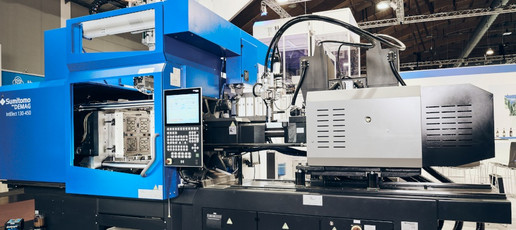 2020
Launch of the first joint and globally produced all-electric machine between Japan and Germany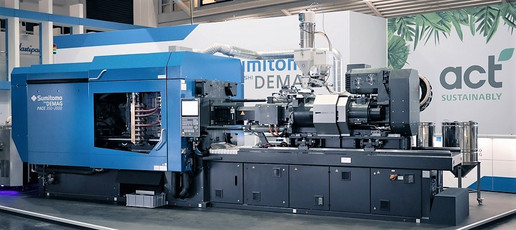 2022
Presentation of the all-electric high-speed PAC-E machine at Drinktec 2022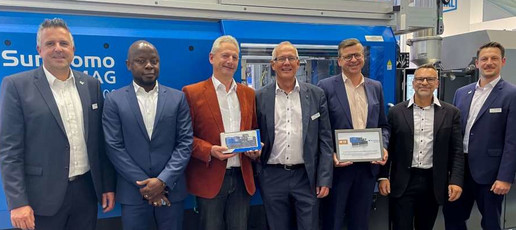 2022
Delivery of our 80.000 all-electric machine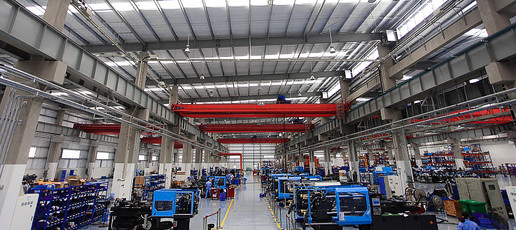 2023
In addition to the production network between Germany and Japan, expansion with all electric machines on the Asian market through the Demag Plastics Group in Ningbo